Totally not ashamed to admit I woke up much earlier than usual at 5:30 yesterday morning to catch part of Prince William and Kate Middleton's Royal Wedding. I mostly just wanted to see what Kate would wear but it was also nice to watch the beginning of the ceremony and see them share their vows.
Kate was absolutely gorgeous, like she always is, but she looked so elegant and very regal in her dress. I loved the lace on her gown the most. I always wanted to wear a dress with lace but never found one that was flattering when I was shopping. She wore her hair half down, which I thought was a smart choice – not biased or anything since that's how I wore my hair on my day :) But everything was perfect: her sparkly drop earrings, her borrowed tiara from the Queen, and her sheer veil…the details were spot-on. And supposedly she did her own make-up – major props for that!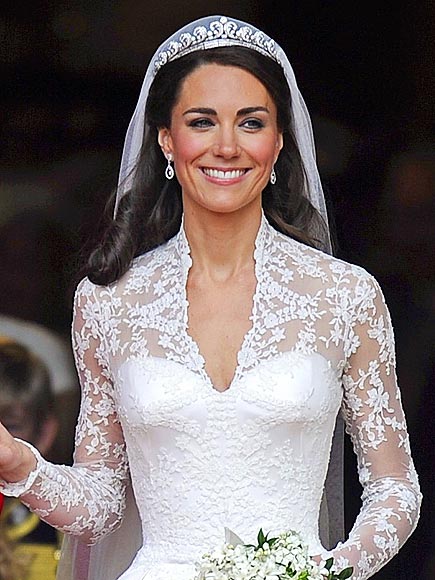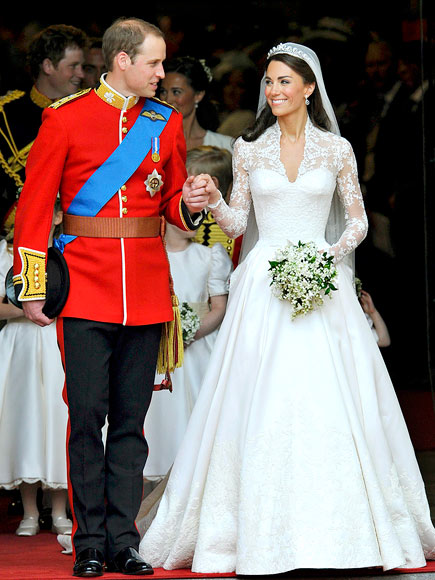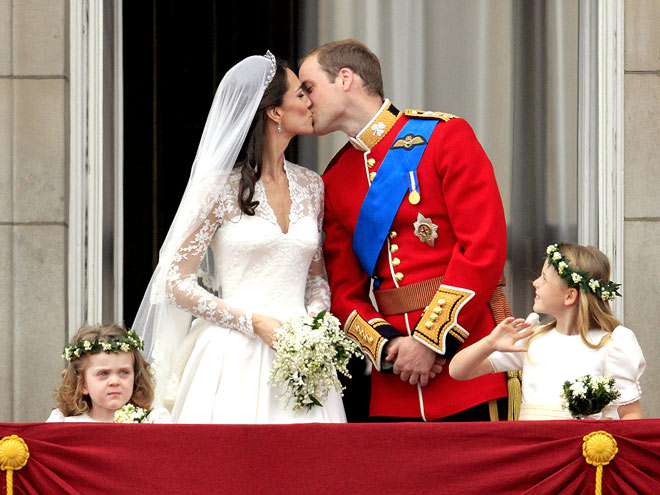 My favorite part was when Kate and Will were coming out of Buckingham Palace onto the balcony to wave hello to the public. As Kate walked out and saw the huge crowds waiting for her, she said "Oh, wow…" - it was adorable and proved how genuine she seems. I can't imagine how overwhelming that must be to have millions of people watching your every move; I was scared to walk down the aisle with 130 people watching me! And they "kissed" twice while on the balcony– they were more like little pecks but at least they did it.
I wonder how many details Kate really got to choose for the ceremony and her look or if she was forced to go along with a lot of the Royal traditions. I hope she was happy with how everything turned out and maybe she was able to at least influence the reception vision. They better release more photos of the reception as I'm very curious to see how everything looked!